Training, Consultancy and Technical Services
| | |
| --- | --- |
| Posted on 1 September, 2021 at 7:00 | |
Well then chums, that's another month gone by as our orbit takes us in the UK a tad further from the sun than during the summer months. This generally means it get colder here and rains more than it rains during the summer, only difference is during a British summer when it does stop raining long enough it becomes blisteringly hot as there is no breeze unless you live by the coast.
So where has Ted been this month? My adventures started off with Greenwich followed by Tilbury, Solihull and Watford.
Got the motorbike MOT'd and had a drool round some new bikes in the process.
Now here's a surprising confession from an Electrical Engineer: I have no interest whatsoever in electric powered cars (shock horror!). I'm sorry but I just can't get into it. I think the root of this disinterest is because it takes away freedom. I mean how am I supposed to cross Spain in an EV? I would have to plan my route very carefully, stop and recharge twice. I don't see having to plan your route around recharge points as any kind of freedom.
Now I can appreciate that for folks that don't do much driving, perhaps travel 10-15 miles to work and back or do the shopping, an EV would be fine. If push came to shove a bloody forklift truck would do them.
Now here's the funny part, I wouldn't mind an electric motorbike (well again, shock horror!) For the motorcycling purists, I'll pause here and let that sink in…
You see, for my part I am just a fair-weather biker. Much to the disgust of my alter ego who does not approve of my exploring Cotswold Villages on my motorbike. You see, the thing is I don't need to cover hundreds of miles in a day. But won't you miss that motorcycle roar? Well, I'm deaf as a post so can't hear a bloody thing anyway. Additionally, as I understand it EVs are automatic so I could just have a motorbike that was like a big moped – twist and go, and for me, that would be just peachy.
I probably will have to get an EV in the end, but in the boot you'll find a can full of petrol and a generator.
Thinking about freedom, I grew up on Osney Island in Oxford. We were completely surrounded by streams and rivers (in fact an inhabitant of Osney is said to have webbed feet) so as a small child and well into my teenage years I spent a lot of time wading through streams with a net and a jam jar. I only wish I could just go down there and do it again.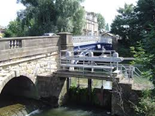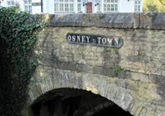 In line with that last item, there are some very nasty people about nowadays, a few years ago I attempted some casual fishing off the riverbank at Osney only to be accosted by Hooray Henries/Henriettas calling me a murderer. Truth be known, I don't really like catching the fish, I just appreciate sitting by the Thames watching the world go by with no bait on my hook (a bit like the rest of my life really).
In Germany the Hippy/Loonies have had great success. You can only fish for food. So if you go fishing there no fish gets put back in the water after been caught. They must be taken home and consumed, or more likely dumped in the nearest bin. What a triumph for the fish and common sense.
Got a lot of training going on at the moment and the order book looks very full as customers are coming back with a vengeance. Inspect & Test courses along with 18th Edition are looking more popular than ever. Also seeing a lot of demand for equipment maintenance and fault-finding courses coming in.
If I had to choose my favourite course to deliver I would go for fault-finding. It can be a bit of a dark art, but it is very rewarding.
Here's just a small sample of a lesson in the art of electrical fault-finding:
Me - Pick a card.
Student OK – (Has picked 4 of Clubs)
Me - Is your card Red?
Student - No
NOTE: Therefore, it must be a Spade or Club (I have now eliminated half the pack).
Me - Is it a Spade?
Student - No
NOTE: I have eliminated half the remainder
Me - Is it less than 7 (if Ace is low)?
Student – Yes
NOTE: I have now eliminated half the remainder.
I could go on but you can see that I am I now within 3 cards either way of the 4 of Clubs by asking 3 questions, and this is what we should do in fault-finding. By using a logical approach and eliminating the unnecessary we can start to zero in on the problem very quickly.
Now as you know, I do quite a bit of travelling around the UK in my line of work. In the course of my travels (both work and private) I have found that some places feel "good". Do you ever find some places just feel "Bad"? I find that mostly locations feel "alright".
I have noticed though that some places make me feel at ease and comfortable, even if I have never been there before, why should that be? On the other hand, some places make me want to move on as quickly as possible.
There may be several reasons for a place feeling bad or good, such as the weather, the welcome you receive on arrival, your own mood or state of mind. It might even be ley-lines, I've got an open mind, I certainly think people in ancient times knew more than we give credit for.
I also believe that a place that has evil committed in it will retain that particular resonance. Perhaps a place that has been the site of some beautiful act or moment will retain some sort of "imprint".
Alternatively, maybe these feelings are triggered by some past life experience.
For instance, there is a certain street in Santa Susanna, Spain, that always make my blood run cold when I walk past it, and for some reason or other makes me think of one of my old mates who is no longer with us.
It's all the more peculiar as the last time I saw him he completely blanked myself and my wife.
Whatever, I can't explain it unless his spirit is stuck there for some bizarre reason or other. But I'll say this, its giving me chills just thinking about it.
Anyway, moving swiftly onwards (before my alter-ego calls me a big jessie) its time to saddle up and ride off into the sunset for this month.
Happy trails folks,
Adios, por ahora.
Categories: None
/