Shopping Basket
Your Basket is Empty
There was an error with PayPal
Click here to try again
Thank you for your business!
You should receive an order confirmation from Paypal shortly.
Exit Shopping Basket
Training, Consultancy and Technical Services
| | |
| --- | --- |
| Posted on 1 March, 2021 at 11:43 | |
Well howdy-doody folks, its that time again. Don't the time go quick when you're enjoying yourself.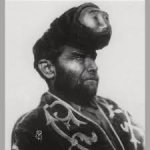 I had my first Covid jab a few weeks back and can't say I suffered any adverse reaction to it.
Don't know what all the fuss is about.
Anyway, that's us into March now then. They've had Easter eggs in the shops since Halloween so they must be pretty dried out by now.
I hope to get back out on the garden before too long, if it ever dries out.
I was thinking about when I was an apprentice the other day and what an absolute shitbag of a bloke I had to work with. When we were working in Oxford he liked to go home for his lunch, so what he would do was drop me off in an empty garage/lockup the company owned about half a mile from his house for me to eat my sandwiches in. No heat, no light, nothing to sit on, no toilet or handwashing facilities, Nada. He would come back and pick me up about an hour and a half later. Sometimes I was so cold I could hardly speak. I was 15 years old. I wouldn't treat an animal like that, how could he sit in his warm house at his dining table knowing I was sat on the floor in that freezing cold garage? Funny thing was I never queried it, I didn't like it but just accepted it as I thought it was normal, I didn't even complain to my mum and dad about it.
If you know me, you will know I have an intense hatred for liars and bullshitters. You will also know that I have no time for selfish people. I am also a big believer in karma, I just hope this guy had some sort of payback.
Thank God apprentices aren't treated like that anymore. If you are, or know somebody who is, let me know, I will sort it out.
Talking of apprenticeships, we were on the 14th Edition regulations when I started out. Green sleeving was a new thing and we were just changing over from imperial wire sizes like 3/029 (which means 3 strands of wire with a diameter of 0.029 of an inch) to metric 1.5² and 7/029 became 2.5 mm². 
The funny thing is, this was a change in metrication that led to wire sizes being rounded down so the customer got slightly less copper. I bet the price of wire never went down to reflect that.
We are now on the 18th Edition and the constitution for the regulations states that there can only be three amendments per edition. We have already had one amendment and Amendment 2 is now open for consultation! I reckon we will change over to the 19th in around 2029.
I think it was Shakespeare who said "The future is an undiscovered country" or something like that. He wasn't wrong there.
I see that ELECSA is withdrawing from the field of certification and passing contractors over to the NICEIC. I'm not really sure what the driver behind this is but I'm sure there will be a few disenchanted contractors out there who are not keen on NICEIC. I know that cost is a major factor in guys taking this point of view, so I hope NICEIC will be sensible about pricing and not cause a stampede to NAPIT.
For the uninitiated, the above organisations are responsible for maintaining standards in the electrical installation industry. If as a customer you are thinking about any electrical work (Domestic, Commercial or Industrial) you need to make sure your contractor is registered with one of those bodies. If your contractor is NICEIC approved and they became ill or bankrupt during the course of any job, NICEIC will appoint another contractor to finish the job for you at minimal cost or none at all if you have paid upfront. You can easily check on the NICEIC website to see if your contractor is registered with them. 
Having NICEIC approval is so important to contractors they will often claim to be a member even if they have been suspended so please check on the website before you get caught out.
The world of training and consultancy is starting to warm up again, enquiries are starting to ramp up and I'm back on the road again this month. Bloody good job I got all that decorating and DIY done.
I made contact with one of my old biker chums from years ago through Facebook last year only to find that he passed away this month due to Covid. Rest in peace Jammy, I'm still struggling to take it in.
Sometimes we can't always have happy trails.
Adios por ahora.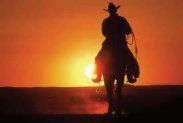 Categories: My Diary

0

/